Harvey M. Haber, Q.C., LSM
Harvey M. Haber is one of Canada's foremost experts specializing in commercial leasing. The Canadian Legal LEXPERT Directory lists him as a most frequently recommended property leasing lawyer. He is also listed in the Lexpert/American Lawyer Guide to the Leading 500 lawyers in Canada.
AS A LAWYER
For over 40 years, landlords, tenants and lawyers have sought Harvey's counsel based on his ability to provide strategic advice to those involved in commercial, industrial, retail and warehouse leasing. He has always enjoyed a reputation for fairness in dealing with his clients and other lawyers.
Harvey was a partner in 1984, and then senior partner in 1990, of the law firm of Goldman Sloan Nash & Haber LLP.
MEDIATION AND ARBITRATION
Harvey is an experienced Chartered Mediator and Chartered Arbitrator. He has presided over numerous mediations and arbitrations over the past 20 years. With his years of involvement in commercial law, Harvey is able to mediate or arbitrate all number of disputes.
Harvey joined COE ADR MANAGEMENT to be a member of an ADR organization which provides the services of Senior Counsel and Retired Superior Court Judges who act as Neutrals dedicated to using their years of legal experience and negotiation skills to help disputing parties achieve a negotiated settlement.
Harvey recognizes that mediation is assisted negotiation. He is therefore facilitative but also evaluative. He enjoys creating options for settlement. Every mediation involves risk management. As a neutral, Harvey uses his specialized legal knowledge and his negotiation experience to assist parties in examining not only their own positions, but those of the opponent. He helps parties look at the strengths and weaknesses in their position as well as identifying their true needs necessary for achieving a viable and lasting compromised settlement.
Recipient of:
The Law Society Medal – The Law Society of Upper Canada's highest honour for outstanding service that reflects the highest ideals within the legal profession
The Award for Distinguished Service – the Ontario Bar Association's top honour
The prestigious Osgoode Hall Law School Alumni Gold Key Award for exceptional professional achievement in his field of commercial leasing
Author of:
The Commercial Lease: A Practical Guide (1st, 2nd, 3rd, 4th and 5th Edition 2013)
Landlord's Rights and Remedies in a Commercial Lease: A Practical Guide
Understanding the Commercial Agreement to Lease (1st and 2nd Edition)
Editor of:
Shopping Centre Leases (1st and 2nd Edition)
Tenant's Rights and Remedies in a Commercial Lease: A Practical Guide (1st and 2nd Edition)
Distress: A Commercial Landlord's Remedy
Assignment, Subletting and Change of Control in a Commercial Lease: A Practical Guide
Editor-in-Chief of:
Repair and Storage Liens Act: A Practical Guide, 2012
Shopping Centre Leases (1st and 2nd Edition)
EDUCATION
University of Toronto, B.A., 1957
Osgoode Hall Law School, LL.B., 1960
Called to the Bar of Ontario, 1962
Appointed a Queen's Counsel, 1978
AWARDS, RECOGNITIONS, APPOINTMENTS AND MEMBERSHIPS
The Canadian Legal LEXPERT Directory, named Harvey M. Haber, Q.C., as one of Canada's most frequently recommended property leasing lawyers and has also listed him in the LEXPERT/American lawyer Guide to the Leading 500 Lawyers in Canada, 1997 – 2015
Chancellor's Circle Medal, University of Toronto, 55 year Chancellor's Circle Medal in recognition of his obtaining his Bachelor of Arts Degree in 1957, 2012
International Mediation Institute (IMI), Certified Mediator, 2011
ADR Institute of Canada, Certified Arbitrator (C. Arb), 2009
Alumni Gold Key Award, Osgoode Hall Law School, for exceptional professional achievement, 2005
Director, Board of Directors of Metropolitan Toronto Condominium Corporation No. 1093 (Palace Gate), 2005 – 2009
ADR Institute of Canada, Certified Mediator (C. Med), 2002
Law Society Medal, Law Society of Upper Canada, for outstanding service reflecting the highest ideals within the legal profession, 2002
Award for Distinguished Service, Ontario Bar Association for contribution to the legal profession and community in an exceptional manner, 2000
Legal Education Committee (CLE), 1998 – 2002
Code of Conduct Committee, drafting Code of Conduct now adopted by Ministry of the Attorney General Early Mediation Program, 1998
Roster Mediator, Ontario Mandatory Mediation Program, Toronto, 1998
Ontario Bar Association, Editor of Newsletter for Alternative Dispute Resolution Section, 1997 – 1998
Ontario Bar Association, Co-Editor of Newsletter for Alternative Dispute Resolution Section, 1996 – 1997
Director ADR Institute of Canada, 1994 – 1997
Member Board of Advisors of Commercial Lease Law Insider (U.S.) since 1993
Member Board of Advisors of Commercial Lease Law Insider's Commercial property Law Digest (U.S.) 1992 – 1993
Member of the Editorial Board of National Real Property Law Review since 1990
Member of the Board of Editors for Commercial Leasing Law & Strategy (U.S.) since 1990
Founding Member of Canadian Council for Aboriginal Business, 1984
Vice-President Canadian Bar Association, Corporate Lawyers Division, 1979
Member Ontario Bar Association since 1962
Member Canadian Bar Association since 1962
MEDIATION QUALIFICATIONS AND ASSIGNMENTS
SFHH ADR Inc., Completed Civil Justice in Ontario Program, 1998
University of Toronto, Advanced Mediation Course, 1997
Ontario Bar Association, Executive Member of the Alternative Dispute Resolution Section, 1996
Completed Canadian Dispute Resolution Corporation (Ontario) Commercial Mediation Training Program, Level II, 1994
Completed Canadian Dispute Resolution Corporation (Ontario) Commercial Mediation Training Program, Level I, 1991
Ontario Mandatory Mediation Program, Sole Mediator, 1999-2015
Numerous private mediations, Sole Mediator, 1999 – 2015
ARBITRATION QUALIFICATIONS AND ASSIGNMENTS
Numerous private arbitrations, Sole and Panel Arbitrator, 1996 – 2015
Member of Team Resolution, a Toronto based Alternative Dispute Resolution Group
ADR Institute of Canada, Completed Arbitration II, 1991
ADR Institute of Canada, Completed Arbitration I, 1990
FOR APPOINTMENTS
Contact Marjorie Coe
Coe ADR Management
617 – 7 King Street East
Toronto, Ontario
M5C 3C5
Tel       416-363-2977
Toll Free   1-844-547-2977
Fax      416-703-4597
Cell      416-805-8555
mcoe@rogers.com
www.coeadrmanagement.com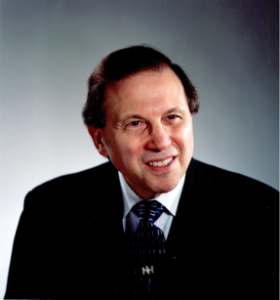 HARVEY M. HABER, Q.C., LSM
Mediator and Arbitrator
SPECIALIZATIONS
Commercial Leasing
Retail, Office and Industrial Leasing
Lease Interpretation
Contracts
Landlord & Tenant
Negotiating Commercial Agreement to Lease
Commercial leasing: Mitigating damages
Negotiating Offer to Lease
Tenancy Agreements/Commercial Tenancies Act
FOR APPOINTMENTS
Contact Marjorie Coe
Coe ADR Management
617 – 7 King Street East
Toronto, Ontario
M5C 3C5
Tel 416-363-2977
Toll free 1-844-547-2977
Fax 416-703-4597
Cell 416-805-8555
mcoe@rogers.com
www.coeadrmanagement.com