HOWARD B. KOHN, LL.B.
Howard Kohn is a well-known senior counsel who has a particular expertise in environmental law. He is a co-author of a book entitled: "Environmental Harm: Civil Actions and Compensation", Butterworth's, Toronto, 1996.
Howard is also known for his handling of cases involving construction disputes, personal injury cases, insurance issues, as well as professional negligence claims involving engineers, architects, paralegals, brokers and medical clinics.
AS A MEDIATOR
While still in the practice of law, Howard has decided to offer his services as a Mediator with the belief that his expertise and experience will be of assistance to help parties in dispute find an agreed resolution and avoid the cost of protracted litigation. Having spent years handling his own mediations, Howard understands what an effective Neutral Mediator should do to provide assisted negotiation for disputing parties. In addition to mediation, he has attended numerous pre-trials before Judges of the Superior Courts in Ontario. He understands the differences in the two processes. As a Mediator he will be facilitative in approach but evaluative when evaluation is needed.
QUALIFICATIONS
Certified by The Law Society as a Specialist in Environmental Law, 2013
Certified by The Law Society as a Specialist in Environmental Law, 2013
Called to the Bar in Ontario, 1986
University of Windsor, LL.B., 1984
University of Toronto, Honours BA, Political Science, 1979
LEGAL CAREER
Forbes , Chochla LLP, 1999 –present (partner)
Secondment to the Ministry of the Environment as in-house Counsel to the Environmental Compensation Corporation (1992)
Cassels, Brock & Blackwell, 1989 – 1999 (partner)
Lawson McGrenere Wesley jarvis & Rose (1985)
Provincial Court Clerk – Old City Hall, Tornoto (summer 1984)
PROFESSIONAL ASSOCIATIONS, TEACHING AND PUBLICATIONS
Co-author "Environmental Harm: Civil Actions and Compensation", Butterworths, Toronto, 1996
Member Ontario Bar Association
Member Canadian Bar Association
Member Toronto Lawyers Association
Member the Advocates' Society
Member Ontario Environmental Industry Association
Member Canadian Environmental Law Association
Member the Association of Defense Trial Attorneys
Written and presented at many Continuing Education Programs for the Ontario Bar Association and in-house presentations. Most recently, Howard presented at a Continuing Legal Education Program on Class Actions
COMMUNITY AND CIVIC ACTIVITIES
Pro-bono work for the Child Advocacy Project (Ontario)
Pro-bono Class Action representation for the Children of the Wait List for Autism Services
Principal fundraiser for the Sammy Scholarship in Autism Studies (York University Foundation)
Board of Directors of Beecroft Treatment Centre (2004)
FOR APPOINTMENTS
Contact Marjorie Coe
Coe ADR Management
617 – 7 King Street East
Toronto, Ontario
M5C 3C5
Tel       416-363-2977
Toll Free   1-844-547-2977
Fax      416-703-4597
Cell      416-805-8555
mcoe@rogers.com
www.coeadrmanagement.com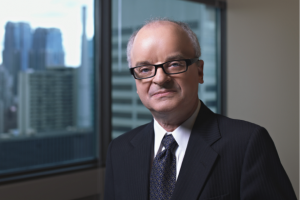 Howard B. Kohn, LL.B.
SPECIALIZATIONS
Environmental Law *Certified specialist, Law Society of Upper Canada
Professional Liability Claims
Construction Claims
Personal Injury Claims
Insurance Issues
FOR APPOINTMENTS
Contact Marjorie Coe
Coe ADR Management
617 – 7 King Street East
Toronto, Ontario
M5C 3C5
Tel       416-363-2977
Toll Free   1-844-547-2977
Fax      416-703-4597
Cell      416-805-8555
mcoe@rogers.com
www.coeadrmanagement.com