LESLIE J.SMITH
Leslie J. Smith is a well-known lawyer, skilled Mediator and Arbitrator. She is also an author and a Deputy Judge, Small Claims Court, Central West Region. Leslie has a wealth of legal knowledge and judicial experience which allows her to help lawyers and their clients find a way to resolve disputes by way of Mediation or Arbitration.
Leslie is particularly recognized as a leading expert in Canadian Employment Law. She recently authored a Number One Best Selling Book entitled, "Legal Ease – Essential Legal Strategies to Protect Canadian Non-Union Employees", a clear and concise handbook setting out the most common principles of law regarding employment law, a book which provides the tools and information one can utilize at one's work place. The book was immediately recognized as the ultimate and only complete guide to worker's rights in Canada.
Called to the Bar in Ontario in 1988, Leslie quickly became known as the lawyer to retain in her area to deal with employee/employer rights. Known as a no-nonsense lawyer, Leslie provides first class representation for her clients through the use of honest and skilled advocacy and strategies. Although a skilled trial and tribunal counsel, Leslie believes in providing value to her clients in resolving disputes by way of early dispute resolution through negotiation and mediation.
In her capacity as a Deputy Judge, Small Claims Court, Leslie is called upon to assess facts and provide judgments in accordance with the law. She has dealt with all manner of commercial disputes as well as cases based on the principles of negligence. Her skill in rendering judgments has trained her to hear and to deal with all manner of civil cases by way of Arbitration in the private sector.
Leslie began her career in personal injury work, insurance and general litigation. During her articling period, she was with the law firm of Raphael, Wheatley and MacPherson in Toronto, Ontario where she dealt with issues of personal injury, insurance disputes, medical malpractice and product liability. Leslie has the ability to mediate disputes in these areas of law.
SPECIALIZATIONS IN ADR
Employment Law:
Wrongful or Constructive Dismissal, Severance Package Review or Creation, Employment Contracts, Independent Contractor Agreements, Non-Competition or Non-Solicitation Agreements, Disability during employment, Maternity Issues, Harassment at work, Stress-leave issues, Performance Improvement Plan concerns, Termination Without Notice or Pay in Lieu, Departing Employee obligations, Human Rights Complaints, Employment Insurance issues
General Matters:
Contracts, corporate disputes, partnership disputes, estate planning, real estate, personal injury, slip and fall cases, Municipal cases, property and casualty, insurance issues, occupiers' liability law, product liability.
ADR TRAINING AND EXPERIENCE
Alternative Dispute Resolution Certificate, University of Windsor, Faculty of Law, 2008.
Personal experience in mediating as Counsel on numerous mediations.
Personal tutoring and observations on mediation with another mediator .
PROFESIONAL ACCREDITATION IN LAW
University of Windsor Faculty of Law, 1985
Osgoode Hall, Bar Admission Course, 1988
Called to the Bar in Ontario, 1988
PROFESSIONAL MEMBERSHIPS
Law Society of Upper Canada
Halton County Law Association
Ontario Legal Fellowship
Canadian Christian Business Federation
BOOKS AND ARTICLES PUBLISHED
Number One Best Selling Book entitled, "Legal Ease – Essential Legal Strategies to Protect Canadian Non-Union Employees": September 24, 2014
The Law Firm as Employer: Avoiding the Pitfalls: Spring 2002: The Litigator Magazine
Suing Your Employer Directly: Spring 2005: The Litigator Magazine
Civility in Practice: Summer 2012: Christian Legal Journal
"Legal Ease": Monthly column in Burlington Post Newspaper since January 1997
Monthly article in Business Link Newspaper
SPEAKING AND LECTURING
To lawyers / law students for Continuing Education credits
To Businesses,, Churches , other Groups on Employment Law issues and Estate Planning
AWARDS
Awards 2002-2010 – Oakville Beaver Reader's Choice Awards, Favourite Lawyer/ Favourite Law Firm Category –placed.
TO BOOK AN APPOINTMENT
Contact Marjorie Coe
Coe ADR Management
617 – 7 King Street East
Toronto, Ontario
M5C 3C5
Tel 416-363-2977
Toll free 1-844-547-2977
Fax 416-703-4597
Cell 416-805-8555
mcoe@rogers.com
www.coeadrmanagement.com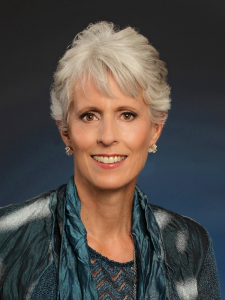 Leslie J. Smith
Mediator and Arbitrator
SPECIALIZATIONS
Employment Law
Contracts
Corporate Disputes
Partnership Disputes
Estate Planning
Real Estate
Personal Injury
Slip and Fall cases
Municipal Law
Property and Casualty
Insurance issues
Occupier Liability Law
Product Liability
FOR APPOINTMENTS
Contact Marjorie Coe
Coe ADR Management
617 – 7 King Street East
Toronto, Ontario
M5C 3C5
Tel 416-363-2977
Toll free 1-844-547-2977
Fax 416-703-4597
Cell 416-805-8555
mcoe@rogers.com
www.coeadrmanagement.com