Richard W. Shields, LL.B., M.A., LL.M., Ph.D.
Richard W. Shields is a lawyer, mediator, arbitrator, and trainer. Admitted to the practice of law in Ontario, Canada in 1976, he now restricts his professional practice to Collaborative Law, family mediation, family arbitration, and training in all of these disciplines.
Certified as a Specialist in Family Law by The Law Society of Upper Canada in 1999, Richard continued to expand his offerings in Family Law by taking extensive training in Negotiation and Alternative Dispute Resolution (ADR). He obtained certificates in Negotiation and Mediation from various universities including, the Pepperdine University School of Law Certificate in Dispute Resolution program, the Harvard Law School Program on Negotiation, the Antioch University Master of Arts in Conflict Resolution program, and the Osgoode Hall Law School, York University Master of Laws in ADR program. He received an M.A. in Conflict Resolution, an LL.M. in ADR, and a Ph.D. in Adult Education.
Richard holds various professional designations in dispute resolution. He is a Certified Comprehensive Family Mediator (Family Mediation Canada), a Chartered Mediator and Chartered Arbitrator (ADR Institute of Canada), a Certified Family Mediator and Certified Family Arbitrator (ADR Institute of Ontario), and an Accredited Family Mediator (Ontario Association for Family Mediation). He has also been very active in the principal ADR organizations in Ontario. He is a past certifying administrator for Family Mediation Canada, a past president of the ADR Institute of Ontario, a past president of the Ontario Association for Family Mediation, and currently an officer and director of the Family Dispute Resolution Institute of Ontario.
In addition to his practice as a collaborative lawyer, family mediator, and family arbitrator, Richard is an adjunct professor in the Certificate in Dispute Resolution and Certificate in Family Mediation programs at York University. Previously, he had taught courses in negotiation and mediation at McMaster University and the University of Guelph. He has also participated in the continuing education programs of the Law Society of Upper Canada. Finally, he played a major role in the development of Collaborative Law in Ontario as a trainer, a co-founder of the Ontario Collaborative Law Federation, which awarded him its James C. Macdonald Award, and a co-author of Collaborative Family Law: Another Way to Resolve Family Disputes.
For his complete Curriculum Vitae and other information about Richard and his practice, please visit his website at www.familydisputeresolution.com.
FOR APPOINTMENTS
Contact Marjorie Coe
Coe ADR Management
617 – 7 King Street East
Toronto, Ontario
M5C 3C5
Tel           416-363-2977
Toll Free   1-844-547-2977
Fax           416-703-4597
Cell         416-805-8555
mcoe@rogers.com
www.coeadrmanagement.com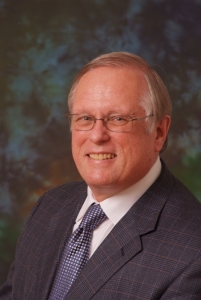 Richard W. Shields, LL.B., M.A., LL.M., Ph.D.
FOR APPOINTMENTS
Contact Marjorie Coe
Coe ADR Management
617 – 7 King Street East
Toronto, Ontario
M5C 3C5
Tel       416-363-2977
Toll Free   1-844-547-2977
Fax      416-703-4597
Cell      416-805-8555
mcoe@rogers.com
www.coeadrmanagement.com