Robert A. Beccarea
Bob Beccarea is one of Canada's leading commercial mediators, arbitrators and adjudicators. He is particularly recognized for his expertise in resolving municipal and expropriation matters as well as conducting commercial arbitrations and mediations involving municipal land use, leasehold valuations and commercial compensation. In this field of law, it is said he truly has the gravitas needed to assist disputants in resolving these matters in a fair and neutral manner.
A lawyer for over 43 years, Bob specialized in his early years in administrative tribunal work in the areas of Labour Relations and Municipal Law with appearances before tribunals as well as appearances before Boards of Arbitration and Municipal Councils.
In recognition of his expertise in municipal law, in 1998 Bob was appointed as a Senior Member and full time Adjudicator of the Ontario Municipal Board and served in that capacity until August 2008.
During his years on the Ontario Municipal Board (OMB), Bob was known for his fairness, objectivity, rigorous investigative practices and solid legal acumen. He adjudicated complex, politically charged cases in all areas of planning, land compensation and municipal reorganization under the Planning Act, the Expropriations Act and the Municipal Act. He established provincial and regional precedents and set exemplary standards for procedural protocols. Bob adjudicated in excess of 300 hearings spanning the full breadth of the OMB mandate, ensuring the adoption of case specific procedural approaches, investigative tactics and consultative processes, specifically designed to optimize a fair and meaningful result.
HIGHLIGHTS OF BOB'S OMB SERVICE
Decided and settled through mediation a number of planning matters and expropriation matters in various cities including Toronto, Ottawa and its abutting municipalities, Windsor, Brampton, Burlington and Mississauga
Decided precedent setting cases in the expropriation of land by the Province for Highway 407
Decided significant cases in Burlington and Halton Hills regarding large industrial to residential land conversions
Decided community improvement cases in Windsor regarding the City's expropriation of land for its waterfront redevelopment
Decided the resolution of electoral boundary disputes in Ottawa and Niagara Falls
Decided the cost allocation, under the Municipal Act of the Province's amalgamation of Victoria County and the City of Lindsay
Demonstrated experience in interpreting, understanding and applying all aspects of a municipality's bylaws, policies, strategic plans, official plan and strategic program delivery goals and objectives
Consistently applied arbitration, mediation and conflict resolution skills to find a common ground frequently bringing together the Appellants and Municipalities during the OMB hearing process
OTHER APPOINTMENTS
CONTINUING PROFESSIONAL EDUCATION INSTITUTE: Member/Part Time December 2010– 2013
One of seven members providing continuing education to newly appointed adjudicators and Referees of Service Canada
 CANADIAN ARTISTS AND PRODUCERS PROFESSIONAL RELATIONS TRIBUNAL: Member/Part Time /Adjudicator October 2009 – October 2012
Arbitration and mediation of labour relations disputes for artists and producers throughout Canada
EMPLOYMENT INSURANCE BOARD OF REFEREES and THE SOCIAL SECURITY TRIBUNAL OF CANADA, General Division, Income Security Section: Member/Full /Part Time Adjudicator September 2008 – February 2014
Citizen appeals pursuant to the Employment Insurance Act
Citizen appeals pursuant to the Canada Pension Plan and Old Age Security Act
LAW PRACTICE
 Counsel, Siskind Cromarty, Ivey & Dowler, London, Ontario, 1994- 1998
Provided leadership in successfully focusing the law practice on administrative tribunal work in the areas of Labour Relations and Municipal Law, including appearances before tribunals in those areas, as well as appearances before Boards of Arbitration and Municipal Councils
 Senior Partner, Beccarea, Camman & Steele, London, Ontario, 1972-1994
Senior partner providing ongoing leadership and direction in the development of a highly reputable practice, representing clients in complex matters, both municipally and at the regional and provincial level
Senior partner responsible for the extensive Labour Relations practice, representing both unions and management, with extensive experience in conciliation, arbitration and mediation
Fifteen years general litigation experience having a broad perspective on the full realm of legal practices and issues, a comprehensive and applied understanding of the framework, interpretation and application of Canada's judicial system, and insight into the limitations and distinctions between law, policy and ethics
Highlights
Successfully and actively represented client's in all fields for over 27 years in private practice
Responsible for the human resource components, as senior partner of staff including lawyer recruitment, performance appraisals, including authoring employment manuals and dispute resolution
Responsible for all financial and administrative accountability
Counsel for all of the City of London's inside and outside workers unions, while not a Councillor
Counsel for the City's Public Utilities Commission workers for 25 years. Involved in all aspects of dealing with arbitration hearings and providing collective agreement interpretation
Negotiated with the Province and the City unions the amalgamation of the Public Utilities           Commission bringing 300 employees into the City of London's unionized workforce
POLITICAL CONTRIBUTIONS
CORPORATION OF THE CITY OF LONDON
ELECTED COUNCILLOR, Ward 2, 1982 – 1988 and 1994-1997
Successfully represented a constituency of 85,000 residents in North London and was involved in many initiatives that had broad corporate significance for the City, influencing priorities, strategic directions and service delivery operations
CITY OF LONDON APPOINTMENTS
Co-Chair Mayor's Action Committee, Downtown Revitalization, 1994-1997
London Middlesex Health Unit, 1982-1985; 1995-1997
Joint Task Force Convent Garden Market, 1994 – 1997
City Appointee, Work Place Harassment Prevention Group, 1995-1997
City Appointee, London Downtown Business Association, 1994-1995
Member of London's Operational Review Committee, its staff, Boards and Commissions, 1995-1997
Chair/Vice Chair and Commissioner, London Transit, 1985-1992
Board of Directors, Theatre London, 1982-1985
CITY OF LONDON STANDING COMMITTEES
Chair/Vice-Chair and Member, Environment and Transportation, 1982;1994-1996
Chair/Vice Chair and Member, Planning Committee, 1984-1989, 1996-1997
Chair & Member, Comprehensive Planning Policy Committee 1983-1988; 1994-1997
Member Community and Protective Service, 1986
Highlights
Represented one of the fastest growing areas in the City that included two of its major hospitals and the University of Western Ontario
As Chair of the Planning Committees over a 6 year period brought together over 2,500 separate zoning bylaws, into a single comprehensive one that currently exists, and revised a 20 year Official Plan involving extensive stakeholder consultation which remains as the City Plan
As Co-Chair of the City's Downtown Revitalization Committee Team, put in place the initiatives that led to the building of the City's new Covenant Garden Market and the John Labatt Centre
Led the conceptualization initiative leading to the creation of the first London Economic Development Corporation in 1997
As a member of the Operational Review Committee, initiated a process of corporate review of London City Hall, and its boards and commissions, to achieve cost efficiencies and administrative effectiveness
As Chair of the Environment and Transportation Committee led through council and the public process the Environmental Assessment reports on two major arterial roadways and led the budget implementation of the cities' first sewer and water surcharge bylaws in 1994-1996
PROFESSIONAL CONTRIBUTIONS AND AFFILIATIONS
Faculty member in areas of Family Law and Civil Procedure for Bar Admission course in London on behalf of Upper Canada Law Society
Special lecturer on Family Law including Family Law Reform Act.
Supervisor of law students in London Family Courts (sponsored by Ontario Legal Aid Plan).
Supervised students at neighbourhood Legal Clinic, London, Ontario (sponsored by Faculty of Law, The University of Western Ontario)
Associate Editor, Family Law Reports
Initial member, Child Representation Panel, London Family Courts
Lecturer, Law Clerk Program, Fanshawe College
Member of the Canadian Institute of Tribunals and the Society of Ontario Adjudicators and Regulators
Guest speaker at the Masters of Public Administration Course, Waterloo University
COMMUNITY CONTRIBUTIONS
Member of the Compliance Audit Committees of Municipalities of Brockton, Kincardine, Northern Bruce Peninsula and South Bruce Peninsula, 2010-
Chair/Member, Community Network Group for the Municipality of Northern Bruce Peninsula, 2008-
President, Miller Lake Ratepayers Association, Township of Lindsay, County of Bruce, 2011-2015
Member, Board of Trustees, Ontario Science Centre and Chair of Operations Committee, 1996-1998
Mentor and project advisor to students attending the Political Science Master's Program in Local Government at The University of Western Ontario, 1994-1997
Member, Board of Governors, King's College (affiliate, The University of Western Ontario), 1993-1996
Vice-President, London "Y" Aquatic Club, 1979-1982
Awarded one of five "Outstanding Young Londoner" awards by the West London Jaycees for community involvement, 1981
Chair/Member, Board of Governors, Regina Mundi College, London, Ontario, 1975-1980
Counsel to the Ontario Association of Professional Social Workers (London Branch), 1982
Member, Board of Directors, Family Counselling Centre, London, Ontario, 1972-1978
Member, Board of Big Brothers, London, Ontario, 1972-1974
MEMBERSHIPS
Member, Expropriation Association
Member, ADR Institute of Ontario Inc
Member, Law Society of Upper Canada
EDUCATION
Various Law Society of Upper Canada Continuing Education Programs, 1972-1998
Called to the Bar of the Law Society of Upper Canada, 1972
The University of Western Ontario, L.L.B., 1970
The University of Western Ontario, King's College, 1965-1967
Certified Mediator by the Conflict Consensus Institute Mediation and Negotiation Program
Qualified instructor with the Continuing Professional Education Institute
FOR APPOINTMENTS
Contact Marjorie Coe
Coe ADR Management
617 – 7 King Street East
Toronto, Ontario
M5C 3C5
Tel       416-363-2977
Toll Free   1-844-547-2977
Fax      416-703-4597
Cell      416-805-8555
mcoe@rogers.com
www.coeadrmanagement.com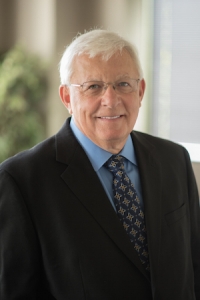 ROBERT A. BECCAREA
FOR APPOINTMENTS
Contact Marjorie Coe
Coe ADR Management
617 – 7 King Street East
Toronto, Ontario
M5C 3C5
Tel       416-363-2977
Toll Free   1-844-547-2977
Fax      416-703-4597
Cell      416-805-8555
mcoe@rogers.com
www.coeadrmanagement.com