Welcome
Welcome to COE ADR MANAGEMENT, a dispute resolution company, based in Toronto, Ontario, Canada.
Our company offers the services of Mediation, Arbitration, Private Appeals, Med/Arb and Neutral Evaluation.
Our panel members are well-known to the legal profession, the insurance industry and business community. They consist of senior trial counsel and retired Judges of the Ontario Superior Court of Justice. The members are all independent contractors for whom the company provides management services for their practice in alternative dispute resolution.
COE ADR MANAGEMENT is the trading name of COE ARBITRATION AND MEDIATION
ADMINISTRATION SERVICES INC.
The Co-ordinator
COE ADR MANAGEMENT is owned and operated by Marjorie Coe, a pioneer in ADR support services in Canada. Marjorie began her career as a legal secretary in Toronto, Ontario and then spent several years as a Law Clerk to Senior Litigation Counsel. She participated in trial support and gained first- hand experience in preparation for trial and assisting at trial. She also worked on Appellate matters. Marjorie has extensive knowledge of personal injury work, product liability, medical malpractice as well as general commercial matters which have proceeded to mediation and arbitration.
In 1994 Marjorie joined in a venture to open Canada's largest Dispute Resolution Company which then consisted primarily of retired Judges of the Superior and Appellate Courts across Canada as well as from the Supreme Court of Canada together with retired and active Counsel. Marjorie served as the inaugural senior co-ordinator and registrar of its international company. In the early days of the Canadian company, Marjorie attended to the needs of over 80 members practicing ADR. She has extensive experience in arranging both domestic and international mediations and arbitrations. She has worked with the Rules of Arbitral Institutions world- wide. Marjorie has booked and administered thousands of mediations and hundreds of arbitrations.
TO BOOK AN APPOINTMENT
Contact Marjorie Coe
Coe ADR Management
617 – 7 King Street East
Toronto, Ontario
M5C 3C5
Tel 416-363-2977
Toll free 1-844-547-2977
Fax 416-703-4597
Cell 416-805-8555
[email protected]
www.coeadrmanagement.com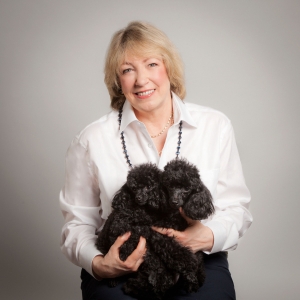 Marjorie Coe and her two "Disputants," Cosette and Ebony (please see ADR Services – Mediation).