Philip (Phil) Anisman, B.A., LLB, LLM, JSD
Philip Anisman has taught and practised corporate and securities law since 1968. He has conducted corporate, securities, regulatory and other commercial litigation before every level of court in Ontario, the Supreme Court of Canada, securities commissions and other tribunals. His practice included general securities regulation, mergers and acquisitions and corporate governance; he has advised and represented issuers, registered dealers and portfolio managers, proxy advisers, investors, investor advocates, securities industry organizations, securities commissions, stock exchanges, and self-regulatory organizations.
Phil has written books, articles and reports on securities class actions, takeover bid legislation, takeover defences, insider trading, protection of minority shareholders, corporate governance, director's duties, the corporate oppression remedy, securities law enforcement, the jurisdiction, structure and accountability of securities commissions, rulemaking, and constitutional and administrative law.
Phil was the principal author of the Investment Industry Regulatory Organization of Canada's Consolidated Enforcement Rules and was a member of the Toronto Stock Exchange Committee on Corporate Disclosure (which recommended the current secondary market liability regime), the Ontario Securities Commission Enforcement Advisory Committee, and the Canadian Securities Transition Office Legal Advisory Committee.
From 1992 to 2000, Phil chaired disciplinary hearing panels of the Investment Dealers Association of Canada. In November, 2018, Phil completed a period as a member of the Ontario Securities Commission.
Phil joined Coe ADR Management to emphasize arbitration and mediation in disputes relating primarily to securities trading and markets, dealer/adviser-client disputes, corporate transactions, other commercial activities and regulatory proceedings.
EDUCATION AND QUALIFICATIONS
B.A., University of Toronto, 1964
LL.B., University of Toronto, 1967
LL.M., University of California, Berkeley, 1971
J.S.D., University of California, Berkeley, 1974
SOAR Certificate in Adjudication for Administrative Agencies, Boards & Tribunals, 2017
Member, Law Society of Ontario
RECOGNITIONS AND AWARDS
Best Lawyers in Canada
Canadian Legal Lexpert Directory
Martindale-Hubbell – AV Preeminent and Judicial AV Preeminent
Canadian Who's Who
Alumni of Influence Award, University of College, University of Toronto, November 15, 2012
For a detailed listing of his professional activities, publications, public lectures and speaking engagements, please click here.
FOR APPOINTMENTS
Contact Marjorie Coe
Coe ADR Management
617 – 7 King Street East
Toronto, Ontario
M5C 3C5
Tel       416-363-2977
Toll Free   1-844-547-2977
Fax      416-703-4597
Cell      416-805-8555
[email protected]
www.coeadrmanagement.com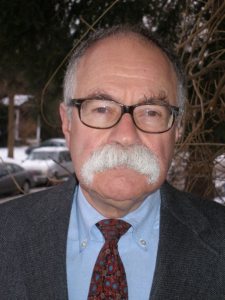 PHILIP (PHIL) ANISMAN, B.A., LLB, LLM, JSD
SPECIALIZATIONS
Shareholder and Partnership Disputes
Dealer and Adviser/Client Disputes
Corporate Reorganizations
Contract and Commercial Disputes
Investment and Securities related Disputes
Securities and Other Regulatory Matters
FOR APPOINTMENTS
Contact Marjorie Coe
Coe ADR Management
617 – 7 King Street East
Toronto, Ontario
M5C 3C5
Tel 416-363-2977
Toll free 1-844-547-2977
Fax 416-703-4597
Cell 416-805-8555
[email protected]
www.coeadr.com