Brian H. Wheatley, K.C.
Brian Wheatley is recognized as one of Canada's leading Commercial Mediators. He has been involved as a neutral in dispute resolution for over 28 years. Prior to becoming a Mediator, Brian was a trial lawyer for 30 years. During that time, he assisted the Superior Courts of Ontario in conducting pre-trials where he helped lawyers resolve disputes just prior to trial. Brian retired as a trial lawyer in 1994 and co-founded ADR Chambers Inc., a unique alternative dispute resolution company. First opening in Toronto, Ontario, the company consisted of retired Judges of the Superior Court and the Court of Appeal of Ontario plus Brian and a retired law partner.
By 1997, Brian expanded ADR Chambers across Canada adding more retired Judges of all levels of the Superior and Appellate Courts of the Provinces and Northwest Territories, plus senior Counsel and a retired member of the Supreme Court of Canada. The company offered Mediation, Arbitration, Private Appeals and various other ADR services. It quickly became the largest Group of its kind in Canada and was able to assist the Administration of Justice throughout Canada by using Mediation and Arbitration at an early time in the litigation process to dispose of a great number of cases pending trial.
In 2000, Brian founded ADR Chambers (UK) Ltd. in London, England with Retired Law Lords, Lord Justices, Barristers and Solicitors offering ADR and processes similar to the Canadian company. He also opened ADR Chambers International, with some of the best Arbitrators and Mediators in the world.
Brian was Chairman, and then Chairman Emeritus, of ADR Chambers Inc. He practiced with ADR Chambers Inc. until July 31, 2014. Brian now practices on his own as Wheatley Mediation. He is administered by the former founding co-ordinator of ADR Chambers Inc., Marjorie Coe, who owns and operates COE ADR Management, an Alternative Dispute Resolution company in Toronto.
PROFESSIONAL RECOGNITIONS AND AWARDS
Brian is a co-recipient of the inaugural Roger Fisher Lifetime Achievement Award in Alternative Dispute Resolution, awarded in 2012 by The Advocates' Society of Toronto, Ontario. The Award was for his contribution to the Administration of Justice in Ontario and his achievements in establishing the role of mediation and arbitration in the system of Justice. Brian is recognized as one of the world's leading commercial mediators: Who's Who Legal:  2011 –  2018. He is recognized and described by his peers as a "Dean of the Bar, and truly first class", Who's Who Legal: Canada 2013 –  2018.
ADR PRACTICE
Brian has conducted over 4,000 mediations since 1995. He is facilitative in his approach to conducting mediation. He believes in the benefit of the caucus. However, with over 50 years of combined legal and mediation experience, Brian is quite willing to give a neutral evaluation of the matter in dispute if parties hit an impasse in their negotiations and want a mediator's evaluation.
SPECIALIZATIONS IN ADR
Commercial: Contracts, corporate disputes; partnership disputes; libel and slander; real estate claims; construction claims.
Class Actions: Brian has had extensive involvement in class actions since they were first sanctioned in Canada. In 1996, he was appointed by the Ontario Superior Court of Justice as a lead mediator, together with retired Judges of ADR Chambers, to manage and mediate claims in one of the first class actions in Ontario. It involved multiple claims against the Toronto Transit Commission (TTC) by parties injured or killed or having economic loss arising out of a significant subway accident.
Brian also successfully mediated multiple claims against multiple defendants in one of the largest class actions in British Columbia. The action involved property damage and economic loss arising out of the use of defective radiant ceiling tiles. The claims for damages involved products liability, warranty, regulatory and government bodies. A multi-million dollar settlement was achieved.
Employment: Over the past 20 years, Brian has mediated numerous claims for wrongful and constructive dismissal actions.
Personal Injury Claims: Brian has been involved in personal injury claims for plaintiffs and insurers for over 50 years. He has mediated these matters for the past 23 years. His extensive medico-legal knowledge allows him to guide litigants in assessing the risk analysis in finding a settlement of these claims.
Medical Malpractice: From the day he graduated, Brian has been involved in medical malpractice claims against doctors and hospitals. In the first few years of his practice, Brian was involved in one of the leading cases against a number of doctors and a hospital where he participated from the trial level to the Supreme Court of Canada. As a mediator, he now enjoys helping parties find a resolution of these claims through mediation.
Disability Claims: Brian has a speciality in mediating claims for long term disability (LTD) and short term disability (STD).
Other Insurance Claims: products liability; life & disability; property & casualty; Reinsurance claims; occupiers' liability claims; fire damage claims and policy coverage issues.
Sexual Abuse Claims: Brian has successfully mediated some of the largest claims of sexual abuse for individuals as well as actions involving multiple victims of sexual assault.
Environmental Claims: Brian has 30 years' experience as a Counsel in defending claims of environmental damages. As a Mediator, he has mediated some of the most complex environmental claims.
Hospital/Health Industry: During his years in legal practice, Brian was a senior external litigation Counsel for the Ontario Health Insurance Plan (OHIP) for claims in Ontario and subrogated claims for OHIP for parties injured in Europe.
Professional Liability Claims: Brian has mediated numerous claims involving lawyers, doctors and dentists.
Agricultural: Prior to law, Brian was an editor of a magazine for one of the world's major farm equipment manufacturers. As a lawyer, he was counsel to a major Canadian insurer and handled numerous farm and agricultural claims. He is familiar with agricultural issues.
Marine and Inland Marine Matters: Brian has been involved in these matters both as a lawyer and as a Mediator.
PROFESSIONAL QUALIFICATIONS
Accredited as a Mediator by the Centre for Dispute Resolution, Boulder Colorado: 1995
Accredited in Advanced Mediation by the Harvard Programme as sponsored by The Advocates' Society: 1996
One of the first Certified Specialists in Civil Litigation, Accredited by The Law Society of Upper Canada: 1988
Called to the Bar in Ontario, Canada, with Honours: 1966
Bachelor of Laws, Osgoode Hall Law School: 1964
ADR EDUCATIONAL ACTIVITIES
Chair of a Panel: Alternative Dispute Resolution, Advocates' Society, Court House Series, Barrie, Ontario: 1996
Lecturer: Insurance Institute of Canada, training programme: The Art of Mediation: 1996; 1997
Speaker: Insight Conference – Insurance Act and use of ADR: 1996
Department of Justice, Canada: Lecture on the Benefits of Mediation and Arbitration: 1997
Guest Lecturer: Queen's University, Alternative Dispute Resolution: 1997
Lexpert Conference re: Use of ADR and the New Insurance Act, (Ont.): 1997
Osgoode Hall Law School, York University: Past Coach: Advanced Mediation Courses
Trainer in the Mediation Process for new members of ADR Chambers Inc.: 1997-2004
APPOINTMENTS

Chairman Emeritus: ADR Chambers Inc.: 2008 – 2014
Chairman: ADR Chambers Inc.: 2004 – 2008
President: ADR Chambers (UK) Ltd.: 2000 – 2008
President: ADR Chambers Inc.: 1995 – 2004
Appointed a Queen's Counsel in 1978
Past Director, of Sun Alliance Insurance Company, Canada
Past Director, Sun Alliance and London Assurance Company, Canada

LAW SOCIETY AND OTHER LEGAL ACTIVITIES
Instructor in Civil Procedure for the Bar Admission Course: 1967 – 1974
Past Chairman, Co-Chairman and panelist of numerous programmes for the Continuing Legal Education Department of The Law Society of Upper Canada over several years, dealing with various topics including Damages; Costs; Fire and Property Insurance; Family Law and Structured Settlements
Past Chairman of the Insurance Subsection of the Ontario Bar Association
Chairman and Lecturer on Insight Programmes dealing with Damages and Fraudulent Insurance Claims
During his last years in practice, Brian was Counsel to Miller Thomson law firm in Toronto. He acted for major Canadian and American insurers as well as for English Reinsurers. He was also retained by several law firms throughout Ontario to handle major claims for injured Plaintiffs.
PROFESSIONAL ASSOCIATIONS
The Law Society of Upper Canada (retired lawyer status)
The Advocates' Society (member and past Director)
Canadian Bar Association (member)
Ontario Bar Association (member and past Chair of the Insurance Subsection)
TO BOOK AN APPOINTMENT
Contact Marjorie Coe
Coe ADR Management
617 – 7 King Street East
Toronto, Ontario
M5C 3C5
Tel 416-363-2977
Toll free 1-844-547-2977
Fax 416-703-4597
Cell 416-805-8555

[email protected]
www.coeadr.com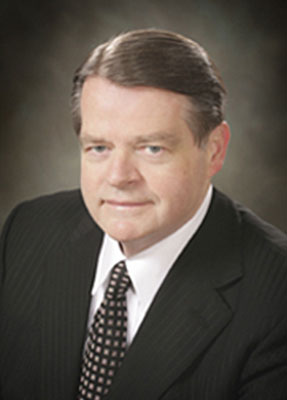 Brian H. Wheatley, K.C.
SPECIALIZATIONS
Personal Injury
Medical Malpractice
Disability Claims
Sexual Abuse
Environmental
Hospital / Health Industry
Professional Liability
Product Liability
Life Insurance Claims
Property and Casualty
Reinsurance
Occupiers' Liability
Fire Damage
Policy Coverage Issues
Class Actions
Slip and Fall
Contracts
Corporate Disputes
Partnership Disputes
Libel and Slander
Real Estate
Construction
Employment
Agriculture
Marine and Inland Marine
FOR APPOINTMENTS
Contact Marjorie Coe
Coe ADR Management
617 – 7 King Street East
Toronto, Ontario
M5C 3C5
Tel 416-363-2977
Toll free 1-844-547-2977
Fax 416-703-4597
Cell 416-805-8555
[email protected]
www.coeadr.com