The Hon. J. Douglas Cunningham, K.C.
The Honourable J. Douglas Cunningham, K.C. was appointed to the Ontario Superior Court of Justice in 1991. During his more than two decades on the bench, Mr. Cunningham presided over hundreds of complex, high-stakes trials, first as Regional Senior Judge for the East Region (2000-2002) and then as Associate Chief Justice of the Superior Court of Justice (2002-2012). He also regularly sat on civil appeals as a Judge of the Ontario Divisional Court. Throughout, Mr. Cunningham earned the respect of counsel and parties for his sound judgment and ability to quickly and effectively cut to the heart of disputes.
Mr. Cunningham's broad experience gained during his years on the bench and in private practice includes corporate and commercial matters, professional liability, construction, critical injury and insurance, employment, product liability, class actions, and estates.
Mr. Cunningham left the Court in 2012 and founded Cunningham Dispute Resolution Services. Since then he has been a highly-successful commercial arbitrator and mediator based in Toronto and Ottawa, with retainers across Canada and internationally. In this role, Mr. Cunningham leverages his extensive experience in the service of counsel and parties looking for fair, creative, and efficient resolutions to their disputes.
​A graduate of Queen's University Faculty of Law, Mr. Cunningham was called to the Bar in Ontario in 1969, and was awarded Queen's Counsel designation in 1980. In 2013, he received an honourary LL.D. from the Law Society of Upper Canada.
​As a Mediator, Doug's primary interests are:
Commercial and corporate disputes
Professional liability
Serious personal injury/insurance litigation
Employment law
Product liability matters
Class action lawsuits
TO BOOK AN APPOINTMENT
Contact Marjorie Coe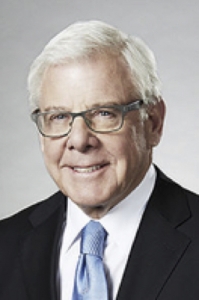 The Honourable J. Douglas Cunningham, K.C.
SPECIALIZATIONS
General commercial disputes
Professional Liability
Construction
Personal injury
Insurance Litigation
Employment Law
Product Liability
Class action law suits
Estates
FOR APPOINTMENTS
Contact Marjorie Coe
Coe ADR Management
617 – 7 King Street East
Toronto, Ontario
M5C 3C5
Tel 416-363-2977
Toll free 1-844-547-2977
Fax 416-703-4597
Cell 416-805-8555
[email protected]
www.coeadr.com