THE HONOURABLE IAN S. McMILLAN
The Honourable Ian S. McMillan was appointed to the Superior Court of Justice in 2001. He retired from the Bench in July 2020.
In 25 years of the practice of law, Mr. McMillan's primary focus was on litigation pertaining to a broad band of areas that included civil, personal injury, construction, insurance, labour and employment, product liability, contracts/commercial, occupiers' liability and fire loss, both on behalf of plaintiffs and defendants. The varying subject-matter provided a broad breadth of appreciation for the vagaries that were confronted on the Bench in a generalist court that adjudicated all lines of business.
As both counsel and a Judge, the resolution of litigants' disputes was always at the forefront and civil pre-trials, criminal pre-trials, family law settlement and trial management conferences invoked a good measure of tactful negotiation to arrive at a resolution satisfactory to all parties. An approach that entails thorough preparation, issue and risk identification, impartiality, respect, sincerity and integrity will usually prevail in enabling parties to devise a satisfactory accord of their own making.
PROFESSIONAL BACKGROUND
University of Windsor Law School, 1974
Called to the Bar, 1976
Private general practice, Provenzano, McMillan, 1976
Appointed Judge of the Superior Court of Justice and a Judge ex-officio of the Court of Appeal for Ontario, May 2, 2001
Director, Ontario Court Judges' Association, two terms, 2006 – 2012
Editor, OSCJA Bi-Annual Newsletter, 3 year term
Northeast Regional Administrative Judge of First Small Claims Court
Recipient, Her Majesty the Queen, Golden Jubilee Medal
Local Administrative Judge, District of Algoma, 2010 – 2015
Attended Cambridge Lectures, Queen's College, University of Cambridge, England, 2015
Elected Supernumerary Status, 2015
Retired from the Bench, July 6, 2020
TO BOOK AN APPOINTMENT
Contact Marjorie Coe
Coe ADR Management
617 – 7 King Street East
Toronto, Ontario
M5C 3C5
Tel 416-363-2977
Toll free 1-844-547-2977
Fax 416-703-4597
Cell 416-805-8555
[email protected]
www.coeadr.com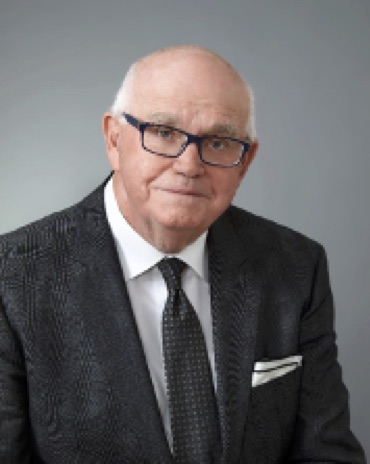 The Honourable Ian S. McMillan
SPECIALIZATIONS
Civil Litigation
Personal Injury
Construction
Insurance
Labour and Employment
Product Liability
Contracts/ Commercial
Occupiers' Liability
Fire Loss
FOR APPOINTMENTS
Contact Marjorie Coe
Coe ADR Management
617 – 7 King Street East
Toronto, Ontario
M5C 3C5
Tel 416-363-2977
Toll free 1-844-547-2977
Fax 416-703-4597
Cell 416-805-8555
[email protected]
www.coeadrmanagement.com