The Honourable Robert G.S. Del Frate
The Honourable Robert G.S. Del Frate was appointed to the Ontario Superior Court of Justice in 2001 and retired in 2020. As a Judge, he presided over numerous jury and non-jury trials involving a variety of legal issues including personal injury claims, insurance coverage disputes, disability, product liability as well as corporate and commercial disputes.
As a Judge, Mr. Del Frate heard cases in both official languages throughout Ontario but primarily in Northern Ontario. He is also fluent in Italian, the language of his birth.
During his time in the practice of law, he acted for both plaintiffs and defendants which provided him with an appreciation of the risks facing opposing parties in litigation. He was known as a skilled trial counsel, but one who also knew how to achieve settlements to the satisfaction of his clients. His experience in practice served him well as a Judge when presiding over pre-trials where he was known to effectively assist counsel in discussions of trial risks and helped them find a mutually agreed settlement.
As a Judge, Mr. Del Frate took numerous courses dealing with settlement techniques and the Mediation process. In retirement, he is active in monitoring The Negotiations and Dispute Resolution material provided by the program on Negotiation at Harvard Law School.
Mr. Del Frate is now pleased to offer his services as Mediator and Arbitrator. He is available to conduct Mediation and Arbitration by Video or Teleconference or a combination of both. He looks forward to when in-person attendances can be offered again in ADR proceedings.
APPOINTMENTS
May 2001 Superior Court of Justice of Ontario

2010 Ontario Review Board

2011 Pension Appeal Board

2015 Elected Supernumerary Status

January 2020 Retired
EDUCATION
1964 Sudbury High School Graduate

1967 Laurentian University, B.A. Français & Political Science Graduate

Summer 1968 Crown Attorney's Office (Sudbury, ON)

Summer 1969 Office of The Honourable Mr. Justice J.A. Jerome

1970 Osgoode Hall, LL. B. Graduate

1970 – 1971 Articled with Law Office of Arthur E. Maloney, Q.C.

March 1972 Admitted to Ontario Bar

Junior Associate with Lacroix, Forest, Labrosse Law Firm and The Honourable Mr. Justice Labrosse

1973 – 1985 Bilingual Part-time Crown Attorney (Sudbury, ON)
PROFESSIONAL BACKGROUND
May 2001 – Jan. 2020 Justice – Superior Court of Justice (Ontario)

1972 – 2001 Partner/Private Practice – Lacroix, Forest & Del Frate Law Firm

Specializing in civil litigation in both official languages.

Practiced in criminal law as well as real estate and estate law.
AWARDS
1967 Sword of Loyola Award – University of Sudbury

2011 50 Years Alumni Recognition Award – Laurentian University

2017 Spirit of Ontario Award
COMMITTEES
1965 – 1966 Member, Student General Association Laurentian University

1966 – 1967 President of University of Sudbury Student Council

1968 – 1970 Member of Sports Association (Osgoode Hall)

Member of Laurentian Hospital Board

Treasurer of Sudbury Law Association

Member of Sudbury Soccer Association

1973 – 1989 Board of Regents, University of Sudbury

1986 – 1989 Chair of Board of Regents

1974 – 1975 Cambrian College – Teaching Civil Litigation

Participated/Lectured insurance adjusters, lawyers, doctors, nurses, teachers on topics of insurance law, medical malpractice and personal injury
PROFESSIONAL MEMBERSHIPS
1975 – Present Member of Advocates Society

1990 – 1992 Director of Advocates Society

1970 Member of Canadian Bar Association

1972 – Present Member of Sudbury Law Association

Membre de l'Association des juristes d'expression française de l'Ontario

Member and Executive of Ducks Unlimited

Member and Executive, Ruffed Grouse Society of Canada

Member and Executive, Pheasants Forever Canada

Member of the Caruso Club

1989 – 2003 Board of Governors, Laurentian University, Chair of Finance

Committee, Vice-Chair of Building & Planning Committee,

Member of Executive Committee and Bilingualism Committee, Presidential Review Committee; Presidential Search Committee, Vice-Chair of Board

1998 – 2001 Chair of Board of Governors, Laurentian University

1989 – 2001 Member of Club Montessori of Sudbury

1990 – 2001 Regional Bench & Bar Committee, North East Region
TO BOOK AN APPOINTMENT
Contact Marjorie Coe
Coe ADR Management
617 – 7 King Street East
Toronto, Ontario
M5C 3C5
Tel 416-363-2977
Toll free 1-844-547-2977
Fax 416-703-4597
Cell 416-805-8555
[email protected]
www.coeadr.com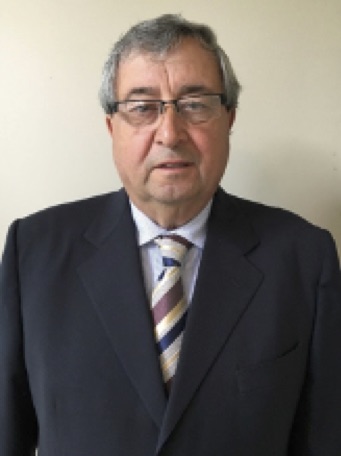 The Honourable Robert G.S. Del Frate
SPECIALIZATIONS
Personal Injury

Medical Malpractice

Disability Claims

Sexual Abuse

Environmental

Hospital/Health Industry

Professional Liability

Product Liability

Life Insurance Claims

Property and Casualty

Occupiers' Liability

Fire Damage

Policy Coverage Issues

Slip and Fall

Contracts

Corporate Disputes

Partnership Disputes

Real Estate

Construction

Employment

Family Law
FOR APPOINTMENTS
COE ADR offers teleconference and video services
Contact Marjorie Coe
Coe ADR Management
617 – 7 King Street East
Toronto, Ontario
M5C 3C5
Tel 416-363-2977
Toll free 1-844-547-2977
Fax 416-703-4597
Cell 416-805-8555
[email protected]
www.coeadrmanagement.com